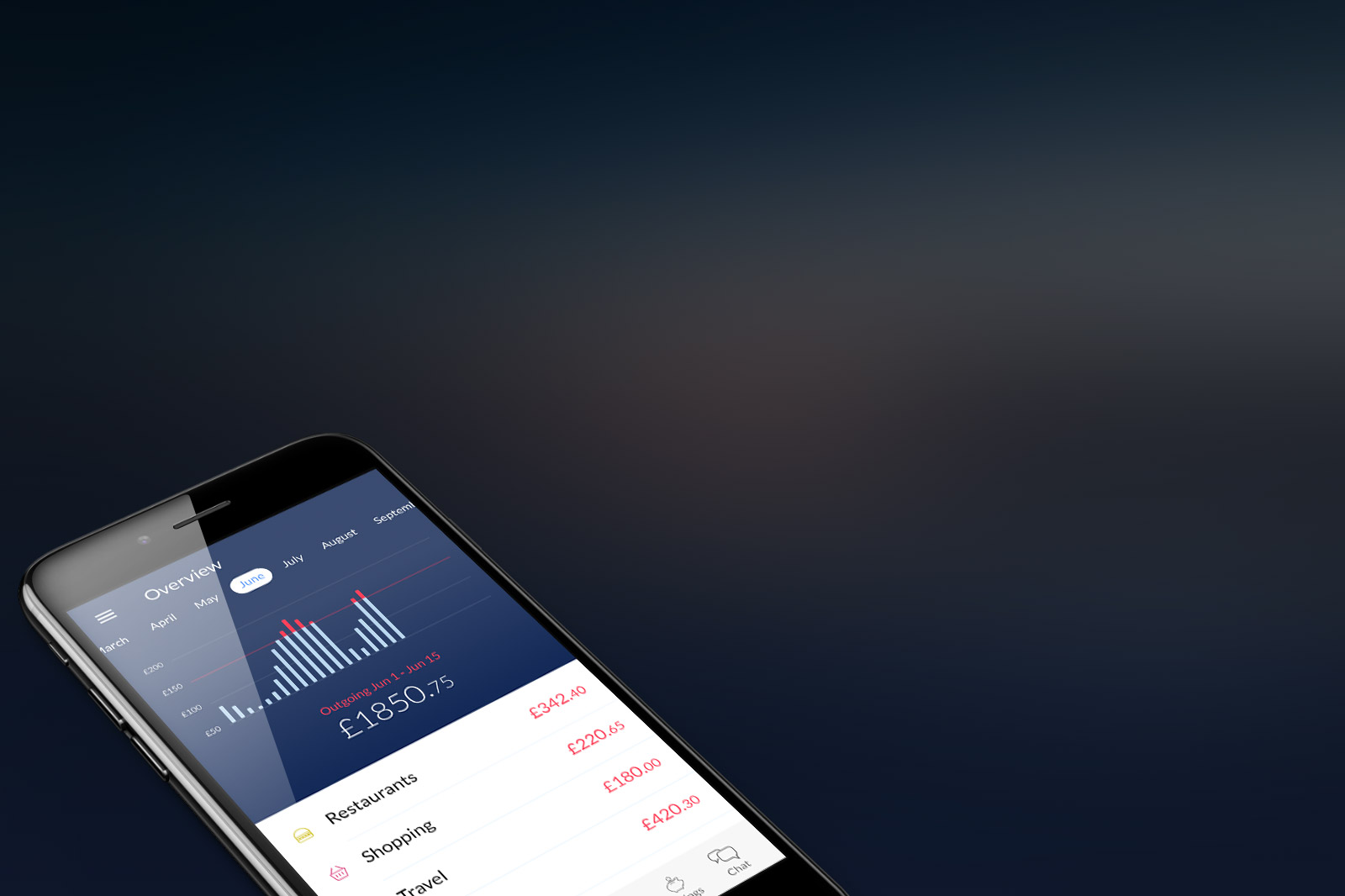 What if your banking was super comfortable?
Re-designing mobile banking from the ground up.
Innovative UX and the power of AI = win.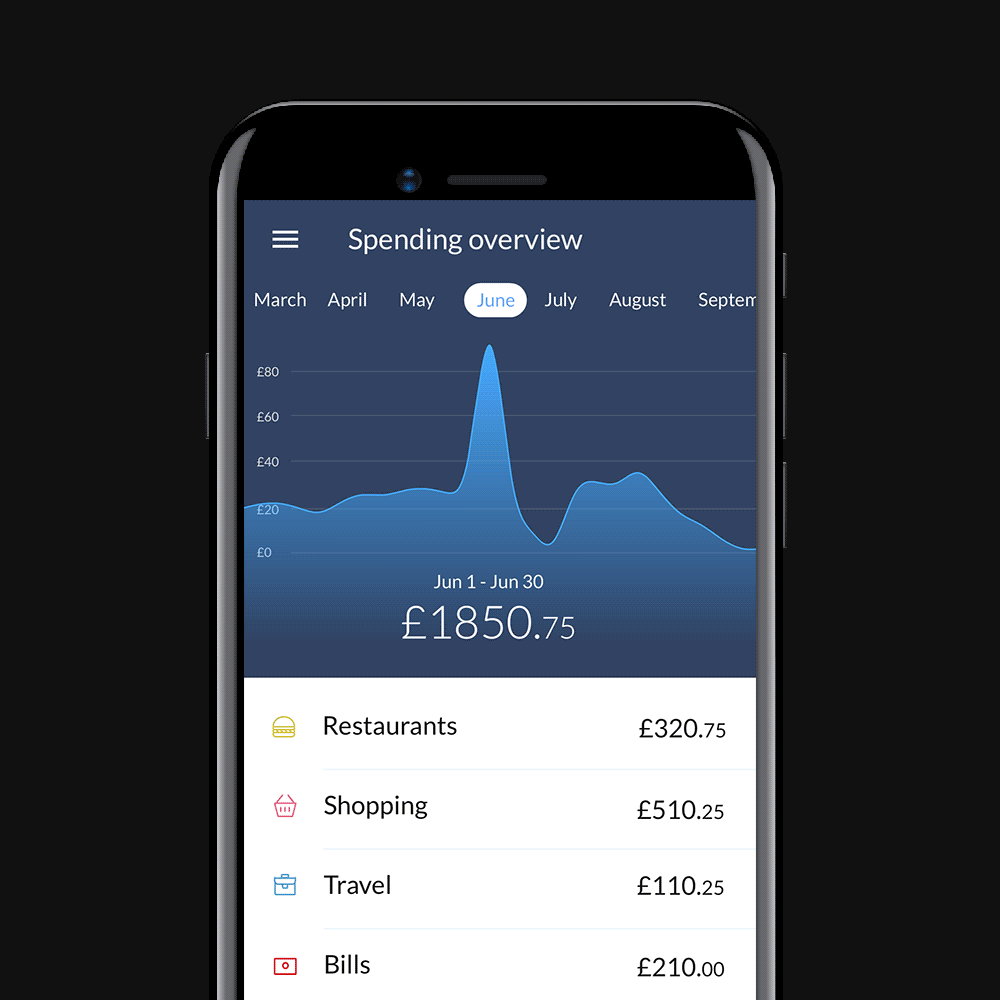 Understand your spending
We categorise all your transactions, so you get the big picture on your spending. You'll know exactly how much you are spending on food, bills, going out etc.
We also analyse your spending patterns, so we can help you save money. By creating targets and spending habits, and alerting you when you've overspent, you will be in control of your finances.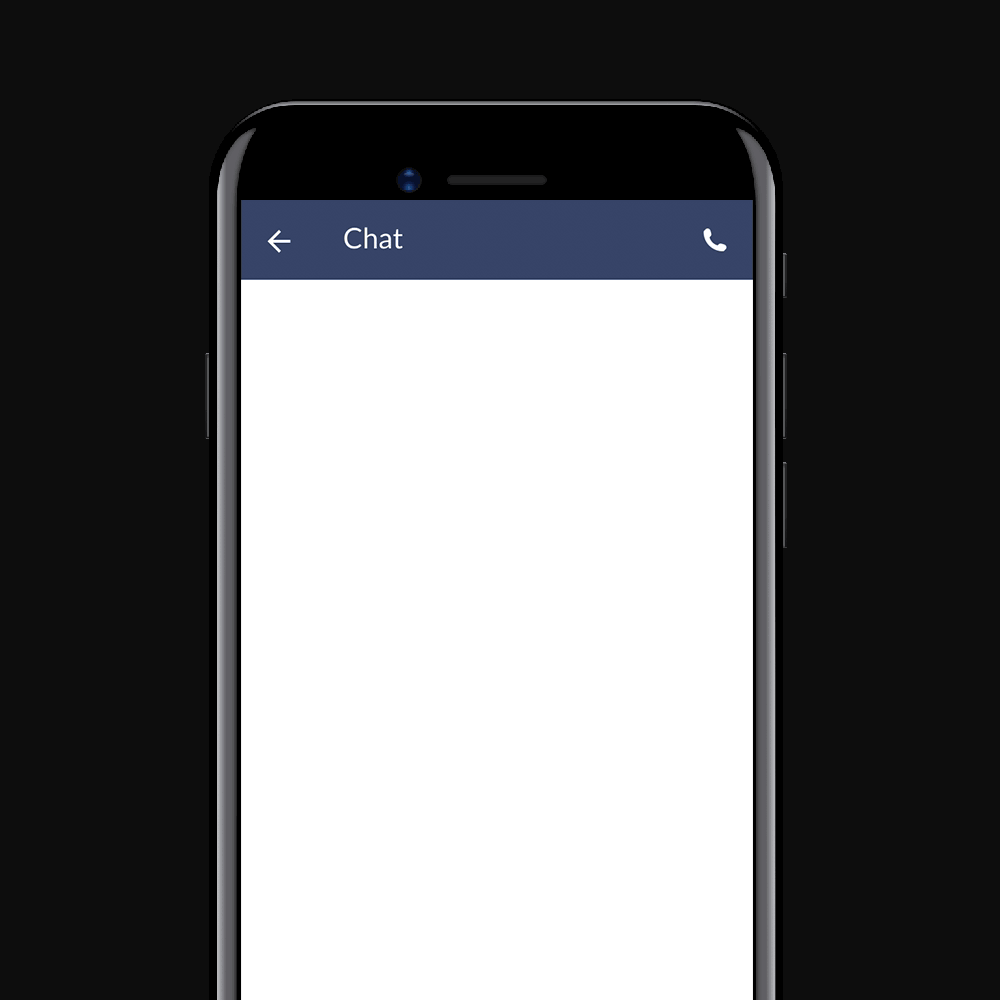 Powered by machine learning
Want to know exactly how much you spent on at Monmouth Cafe between January and September this year? Don't want to wait half an hour on the phone to get an answer? Want to know how the spending compares with last year's spending?
No problem, our chat bot will answer your natural language queries, sometimes even with pretty pictures.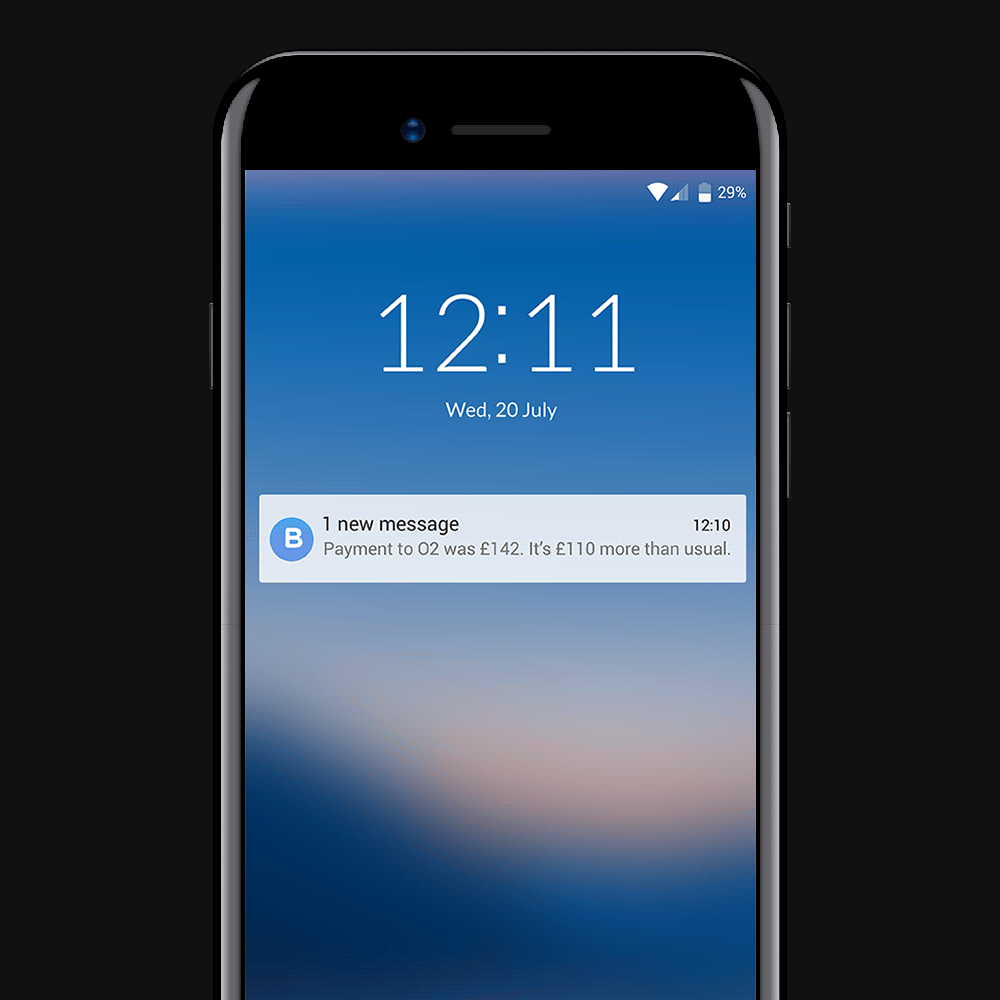 Stay up to date
Phone or heating bill higher than usually? If we detect unusual patterns in your recurring transactions, we alert you automatically. This way you will immediately be notified of unusually large bills, and can query the transaction with the vendor.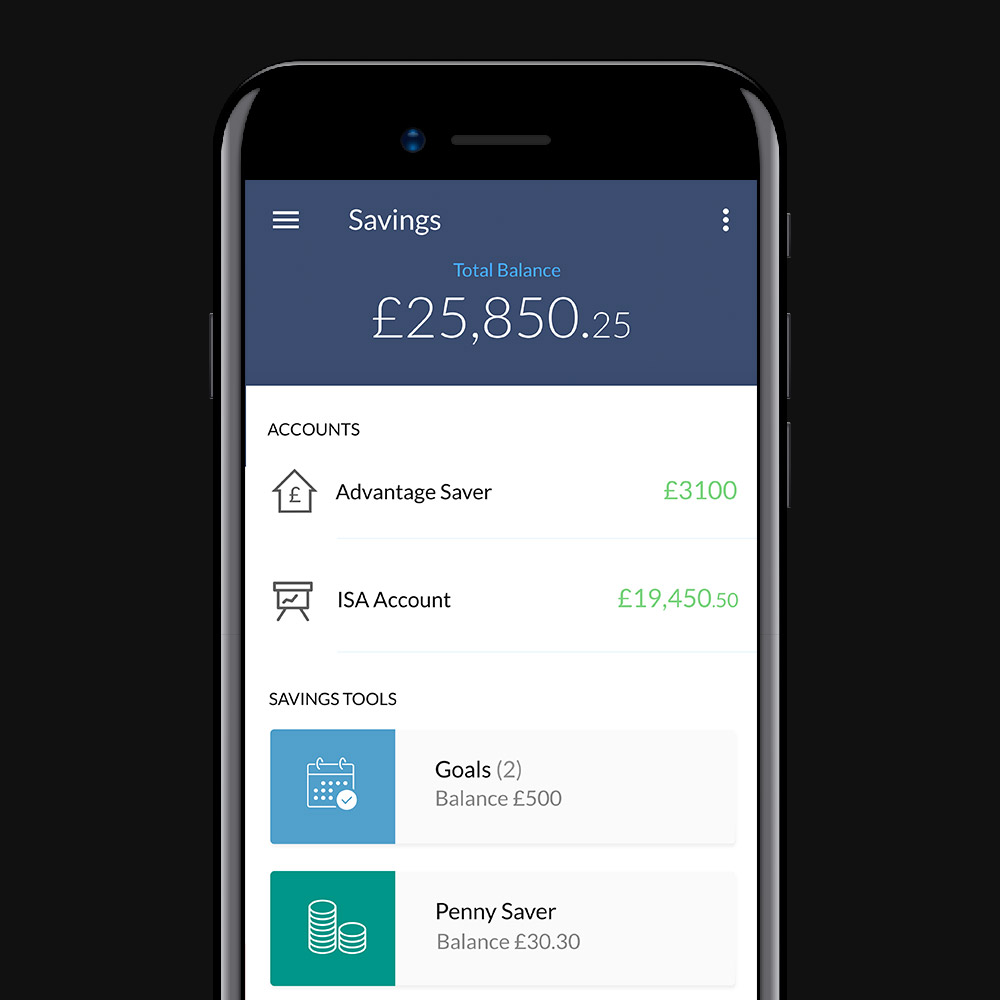 Helping you save money
We make it easy for you to save. Whether it's creating savings targets for particular goals like holidays or large purchases, or automatically rounding up transactions and putting the difference to your savings account with the Penny Saver - we make saving easy and fun.
As we learn about your spending behaviour, we can also help you keep within your regular outgoings, and notify you if you are about to exceed them.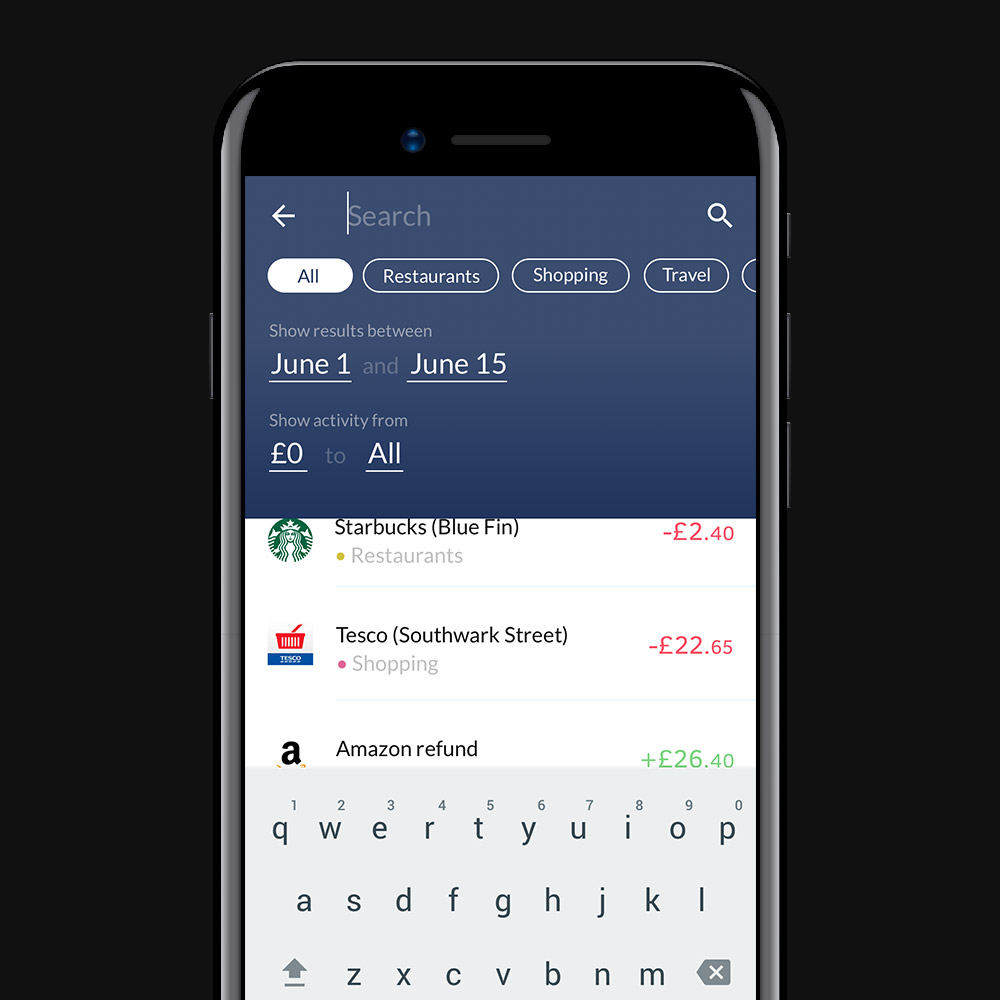 Powerful search
Want to find something specific, very fast? Or a get an overview of spending in multiple categories, over a certain time period?
Our keyword and tag search are a perfect combination of powerful search filters which get accurate searches done without overwhelming the user. Or, you could also try our chat bot :)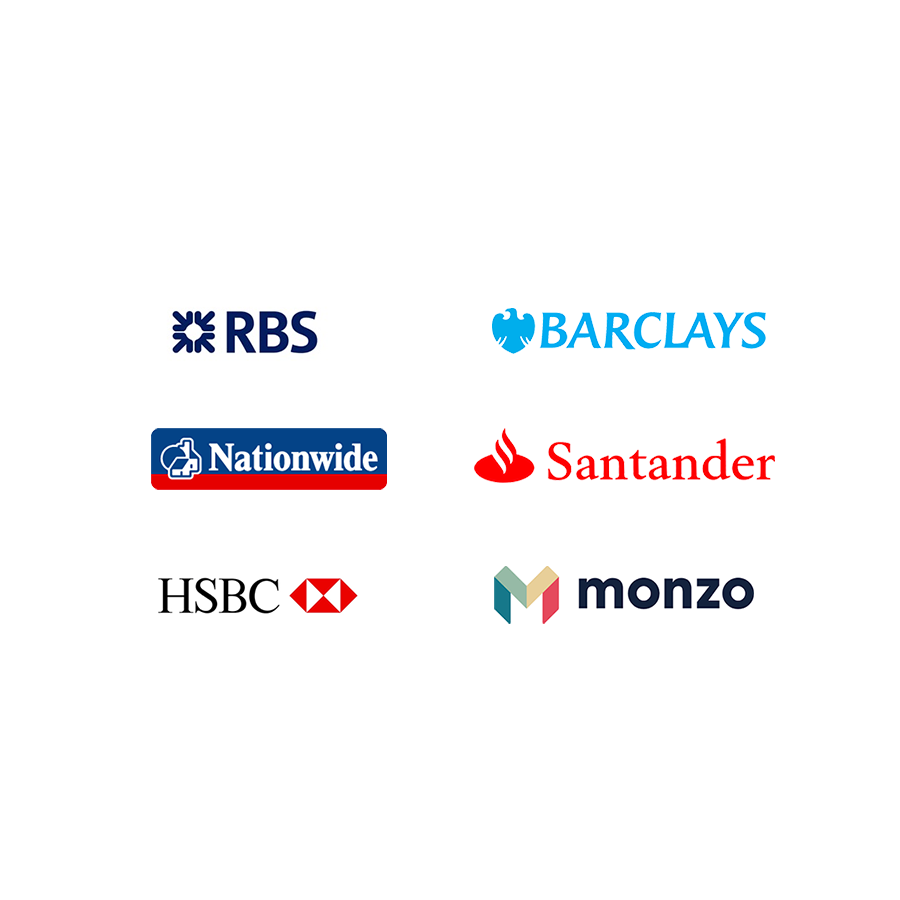 Aggregate all your bank accounts
Bixtr can aggregate all your bank accounts into a single, easily usable view. No more frustration with cumbersome legacy apps, or hassle of switching all your banking to a new startup you're not sure about - just use what you have and pull the data into Bixtr.
We currently have integrations in the UK with RBS, Barclays, Santander, Nationwide, HSBC and Monzo - and are adding many more soon.